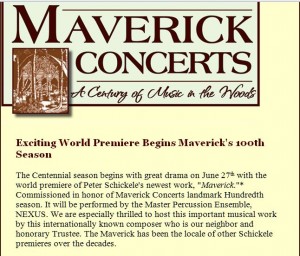 You have caught us in the midst of an amazing ten days. It began on June 18 when Bill Cahn, fresh back from a kayaking vacation, received the Lifetime Achievement Award from The Arts & Cultural Council for Greater Rochester. The Awards Ceremony, luncheon and reception was held at the Joseph A. Floreano Rochester Riverside Convention Center in the Grand Lilac Ballroom. Congratulations, Bill, on a most deserved recognition!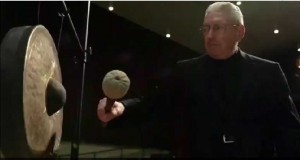 These ten days will culminate on Saturday June 27 when NEXUS kicks off the Maverick Hall Centennial Celebrations in Woodstock NY with a young people's concert, long a Maverick tradition, for school-age children, beginning at 11 a.m.  This will be followed by an extraordinary evening concert in which NEXUS will give the world premiere of Peter Schicklee's Percussion Sonata No. 3, "Maverick", commissioned especially for the occasion. (Peter's Percussion Sonata No. 2 can be heard on the NEXUS CD "Drumtalker" which garnered a Juno Award Nomination.)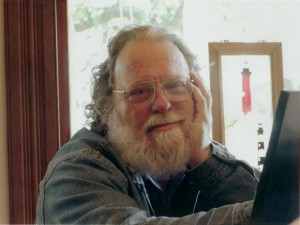 Also on the program will be Russell Hartenberger's "Sky Ghost" featuring the voices of Amy Fradon and Kirsti Gholson, and Russell's Suite of Persian Songs featuring the amazing Sepideh Raissadat (voice and Iranian setar). A performance not to be missed, NEXUS and Sepideh have been received with standing ovations wherever they perform.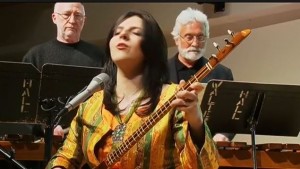 Directions to the historic and beautiful Maverick Hall can be found by clicking here. Please join us!